Angelina Jolie is a loving mother who prioritizes her daughter's important events. She made sure to attend her daughter Zahara Jolie-Pitt's Homecoming weekend at Spelman College despite her busy schedule and personal issues with her ex-husband, Brad Pitt. According to sources, Zahara was delighted to have her famous mother visit her on campus in Atlanta in October.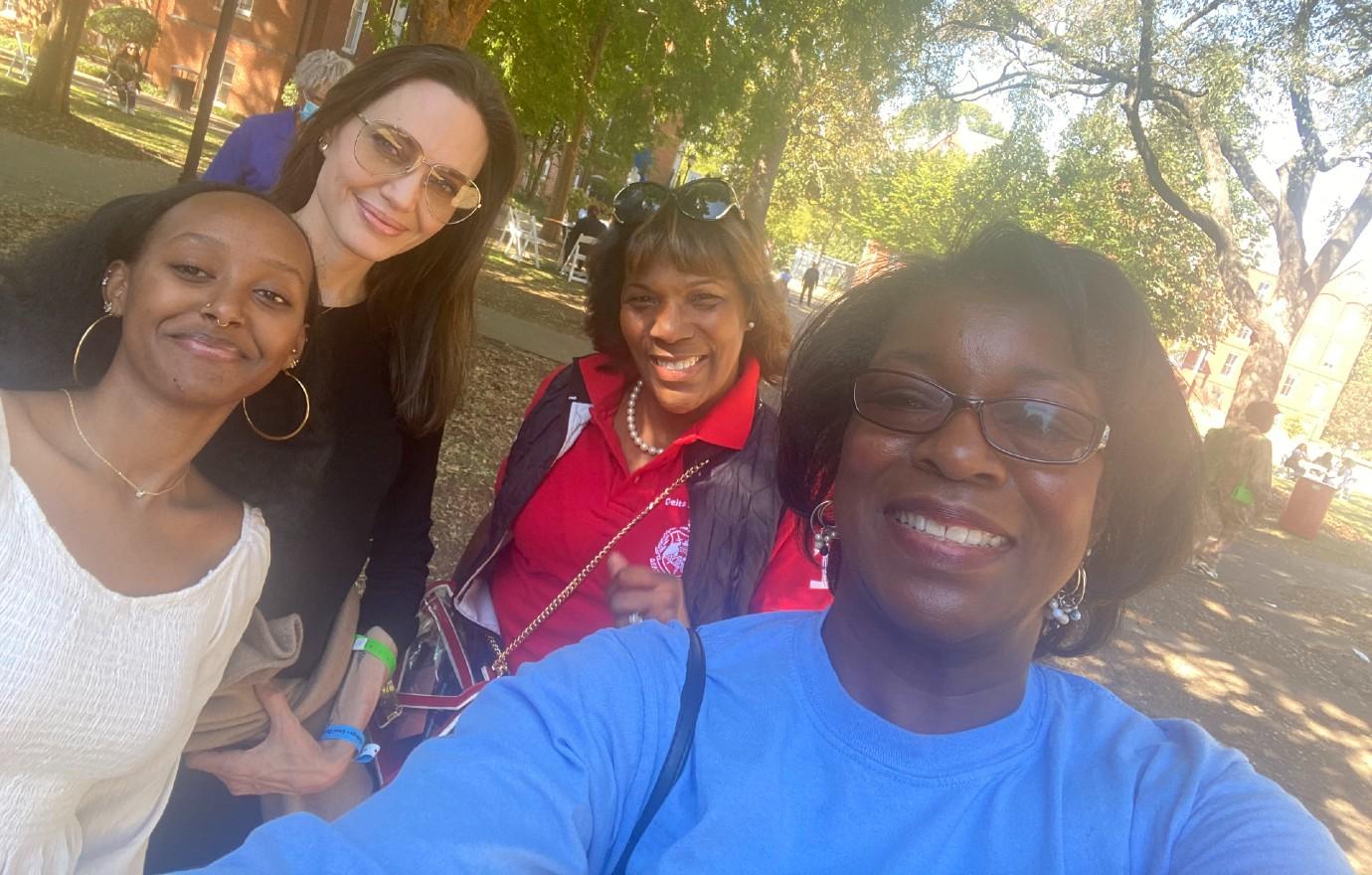 According to an insider, Zahara was thrilled that her mother, Angelina Jolie, could visit her at school during homecoming weekend. Although Jolie had been to the campus before, this visit was special as it allowed Zahara to showcase how she has adjusted to her new surroundings and made new acquaintances. The previous visit took place at the beginning of the academic year before Zahara had the opportunity to become familiar with her environment.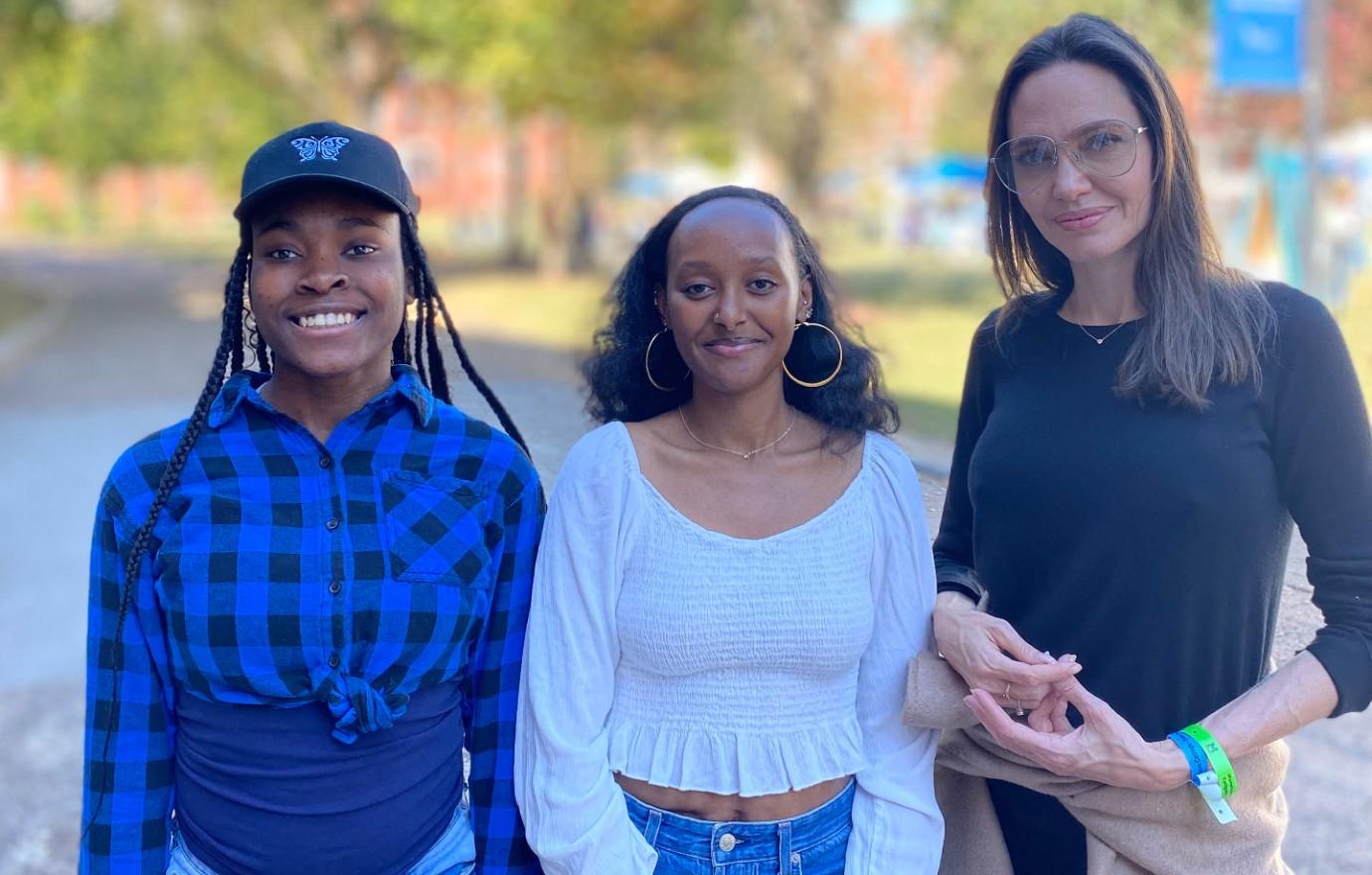 MEGA reported that Zahara Jolie-Pitt's recent homecoming celebration was a unique experience for her because she has made some incredible friendships and bonds with other students on campus in just a few short months. Zahara was overjoyed to have her mother accompany her during the event. While Angelina Jolie attempted to keep a low profile during her visit, she was incredibly friendly when noticed by others. According to the source, it was a complete surprise for everyone, and people were eager to speak with them and take photos.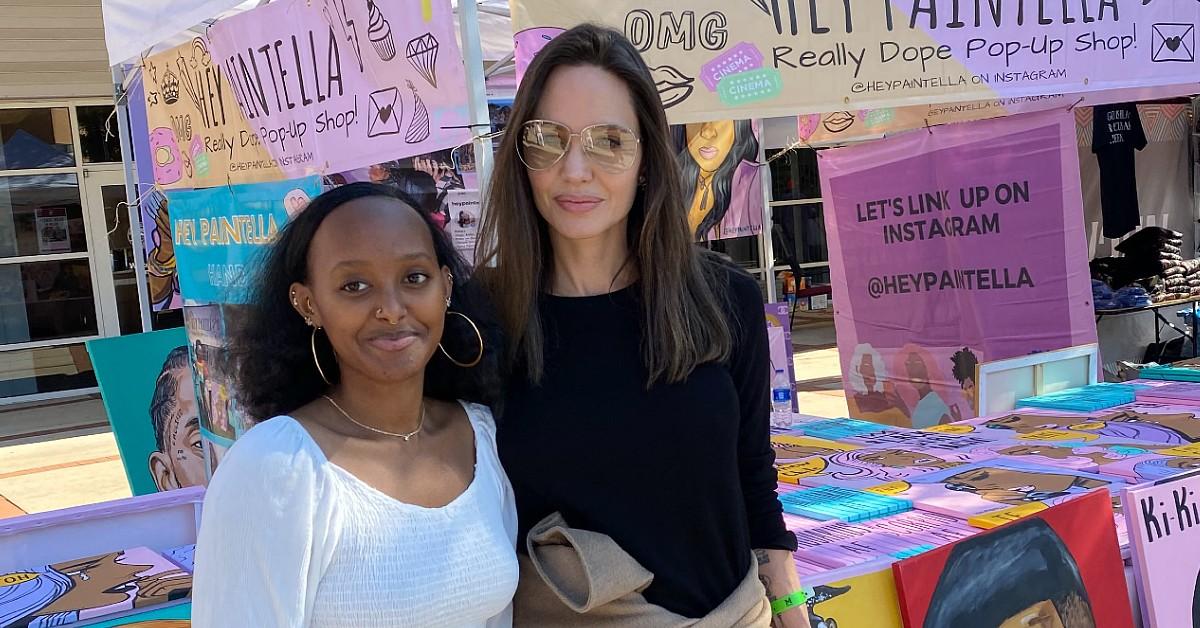 Fortunately, Zahara is comfortable with sharing her famous mother and doesn't seem to mind at all. According to an insider, the college student loves the fact that her mother is adored by everyone. Despite having VIP parents, Zahara is able to lead a normal life without any interference from her family. The source revealed that Zahara appreciates the fact that she is not treated differently due to her family's status, and everyone has been very welcoming towards her.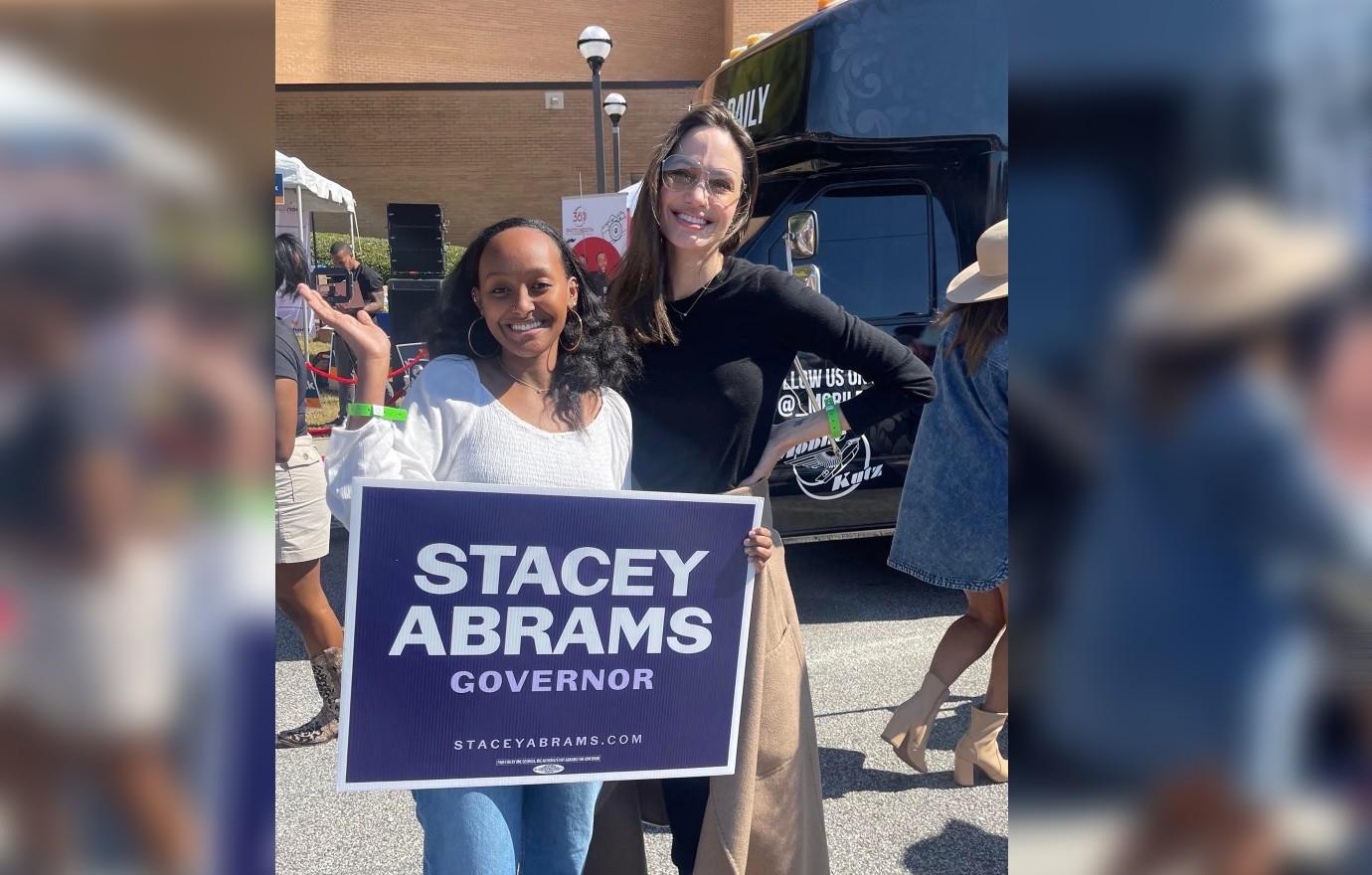 According to a source, Angelina Jolie had an amazing time during her weekend visit with her daughter, Zahara. Zahara requested that her mother spend the entire homecoming weekend with her, which made Jolie feel incredibly honored. Although Jolie has always taken her role as a mother seriously, her relationship with Zahara has evolved into a beautiful friendship as she has grown older. She admires Zahara's brilliance and is incredibly proud of her achievements, including seeing her shine at school. Recently, Jolie and her daughter Shiloh enjoyed a mother-daughter coffee date in London where they attended a play with actor Paul Mescal. The pair spent quality time together exclusively, without any of Shiloh's siblings present. Based on a photo shared on Instagram, it appeared that the duo had a great time chatting with Mescal after the play.
Angelina Jolie and her daughter Shiloh enjoyed a night out at the theater. The famous actress looked ravishing in a chic black coat, and her hair cascaded down her back in an elegant manner. Angelina seemed engrossed in conversation with an Irish actor who appeared to be quite charming.
Despite being raised in a family with a background in acting, Shiloh has always had a passion for dancing. Although she thoroughly enjoyed her trip to the theater, she found herself drawn more towards dance. In May 2022, one of her TikTok videos showcasing her impressive dancing skills to Lizzo's "About Damn Time" went viral. Her followers were amazed by her other freestyle dance videos too.
At the recent debut of his latest movie, Bullet Train in LA, Brad was left in awe by his oldest biological offspring's dance skills. The 59-year-old actor couldn't quite wrap his head around where she got her talent from but was overjoyed to witness her embrace something that brings her immense happiness. Brad shared that his daughter's dancing moved him to tears, and also joked about being a terrible dancer himself.
In a previous piece, the famous actor and director expressed his admiration for the way his children have discovered their own interests and excelled in them. One of his offspring, Shiloh, has an evident talent for dancing, as insiders have noted her impressive skill and love for various styles, especially hip-hop and freestyle. Through dancing, Shiloh is able to connect with the beat, express herself freely, and enjoy the present moment without hesitation.
According to a source close to the family, Shiloh has a remarkable aptitude for quickly picking up dance routines, much to the delight of both Angelina and Brad. Furthermore, the informant revealed that Shiloh is an outstanding dancer, and her parents couldn't be prouder of her gift.