JLo's couture dress stole the show at the grand opening of Schiaparelli boutique in Beverly Hills.
Jennifer Lopez stole the show at the Schiaparelli boutique opening in Beverly Hills with her stunning all-gold dress that left everyone breathless. The famous zip code 90210 was the perfect background to celebrate the opening of the historic fashion house's boutique at the renowned Neiman Marcus department store, led by creative director Daniel Roseberry since 2019. Jlo decided to go for a total Schiaparelli look, featuring a surrealistic golden brooch on her hips that is emblematic of the Maison founded by Elsa Schiaparelli. She paired the long dress with golden earrings and an ivory leather clutch with a large golden buckle. Her beauty look was just as impressive, with sleek ponytail hair and light, super glamorous makeup that included soft amber contours and cherry-red lips. This ensemble would definitely be worthy of being worn on the red carpet of the Oscars.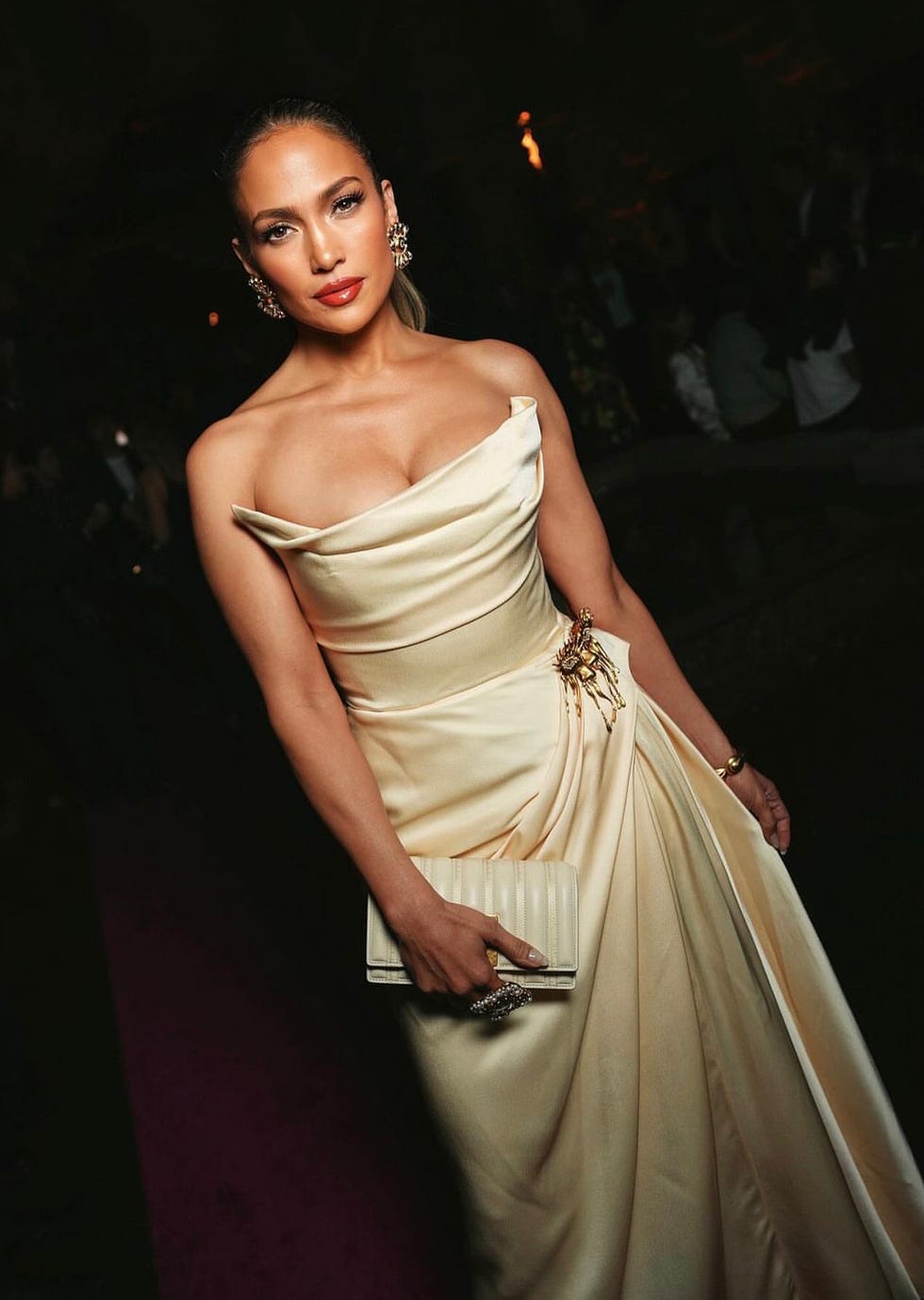 Thanks to Schiaparelli, Jennifer Lopez has recently been seen sporting some high fashion looks. Just a few days ago, she showed off a stunning outfit from the same brand – an elegant chemisier dress with oversized sleeves. The dress featured golden jewel buttons with surrealistic motifs, each one different from the other. She completed the ensemble by wearing towering platform sandals, a jeweled clutch, earrings, and maxi sunglasses, all in shades of gold. With this new look, Jennifer Lopez seems to be ushering in a new Golden Age of Fashion for herself.