Once a stray feline, this cat's life has undergone a complete transformation. Now, he can be found surrounded by a litter of kittens, content and happy in the place he calls home.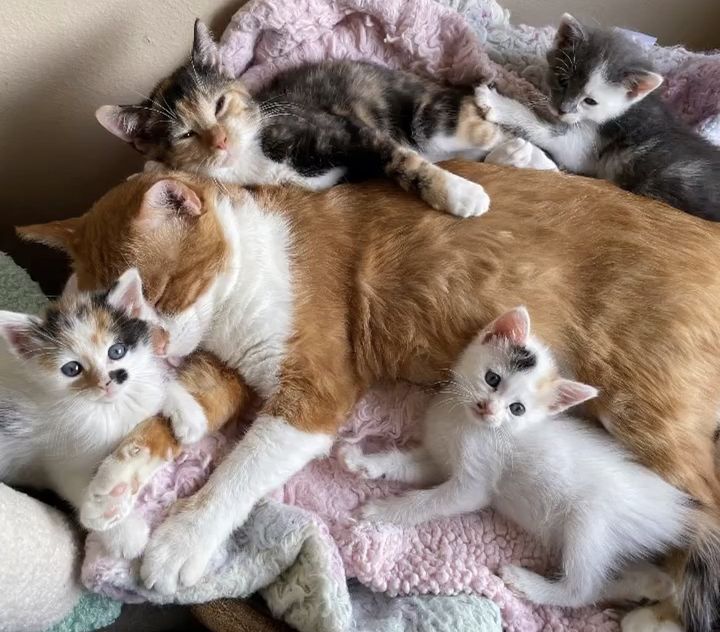 A foster home welcomed an orange and white cat who finally had a chance for a better life. Having been living on the streets for almost two years, it was understandable that he was quite wary of his new surroundings. He initially hid, trying to process everything that was going on. However, when he met his foster mom, he started to open up and slowly come out of his shell.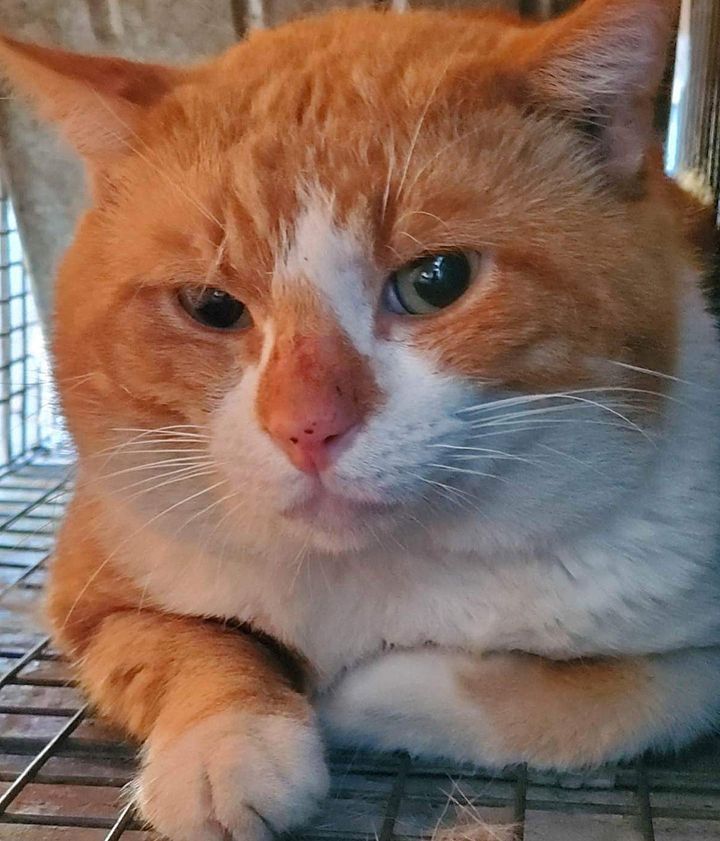 Mickey was a street cat who was fortunate enough to be rescued by St. Francis Society Animal Rescue. Thanks to their efforts, he was given the chance to leave his old life behind and start anew. Kristen Sterner, who fostered Mickey, gave him the time and space he needed to adjust to his new surroundings and showed him love and care. In just one day, Kristen felt an instant bond with Mickey and could understand his feelings just by looking into his beautiful green eyes.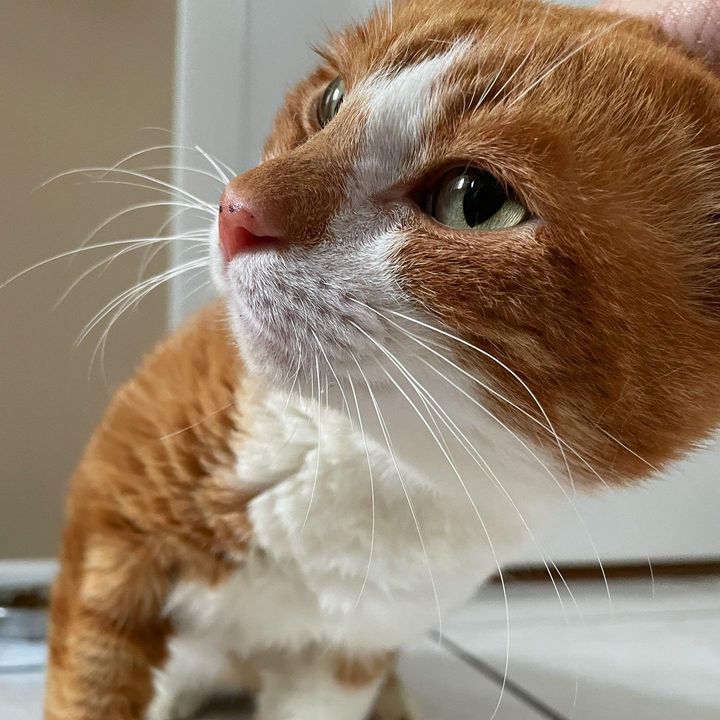 Mickey started to feel more at ease as he settled into his new environment. He found a cozy bed to curl up in and began kneading happily. Later on, Kristen brought in a couple of foster kittens for Mickey to meet. Before long, he had taken the little ones under his paw and was showering them with attention, grooming them and snuggling up close.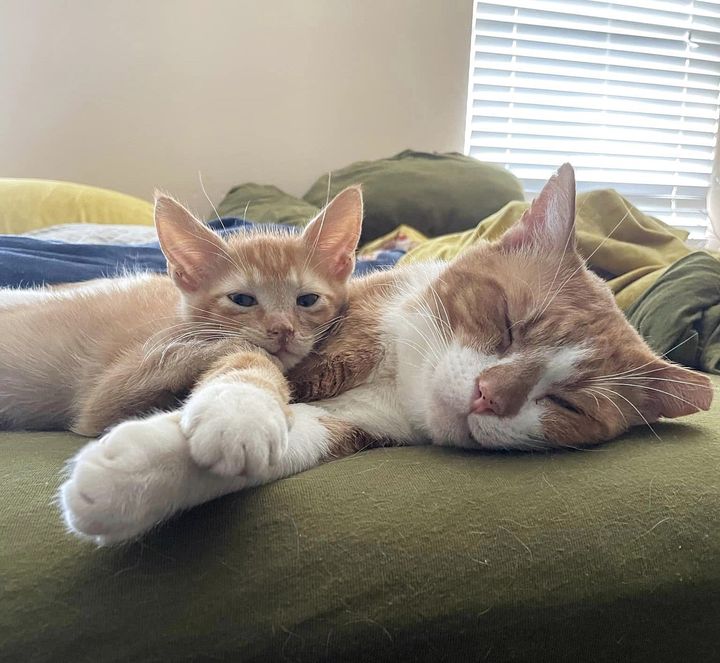 The tiny felines were captivated by his presence, trailing him like a mother figure. He welcomed their company and allowed them to climb on him, nibble on his ears, swat at his paws and engage in playful wrestling matches. The kittens found comfort in his guidance, while he relished the role of a mentor.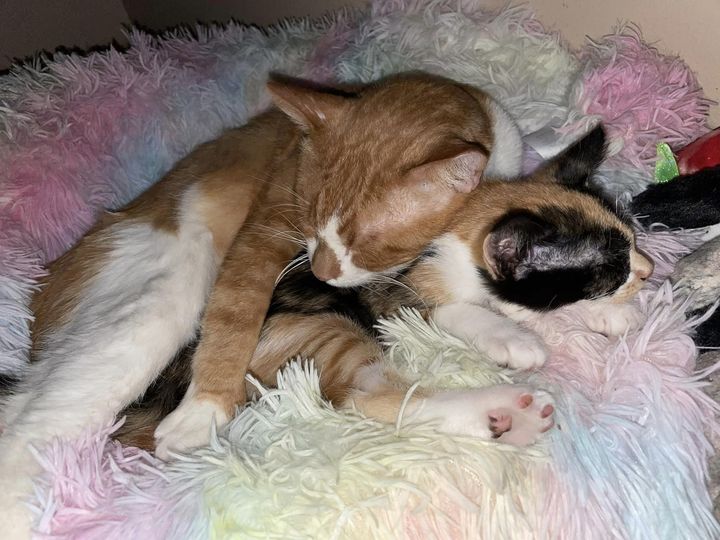 The adorable Mickey finally found his forever home with a loving family who was eager to provide him with the best care possible. Though they tried their best to help him adjust, he seemed to be missing something and would regularly hide under the bed for several weeks. Kristen, the pet's rescuer, reassured the family that if things didn't work out, she'd be happy to take him back as her goal was to find the perfect match for Mickey.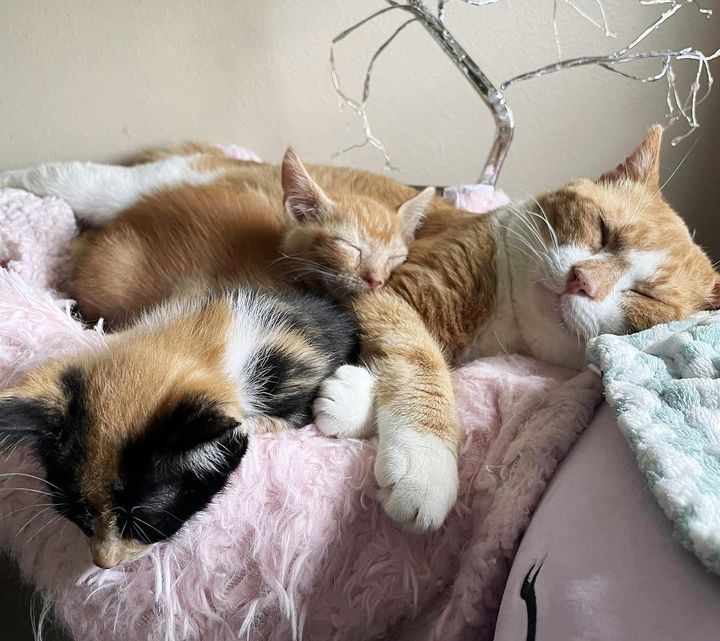 Kristen welcomed Mickey back to his foster home and gave him a special gift – a "kitty cave" where he could feel safe and secure. She spoke to him in a soothing tone and petted him gently until he became comfortable in his new surroundings. Over time, Mickey began to trust Kristen and feel more relaxed in his foster home.
As more foster kittens arrived, Mickey's curiosity was piqued by their tiny squeaks. Once they were given a clean bill of health, Kristen introduced Mickey to the newcomers.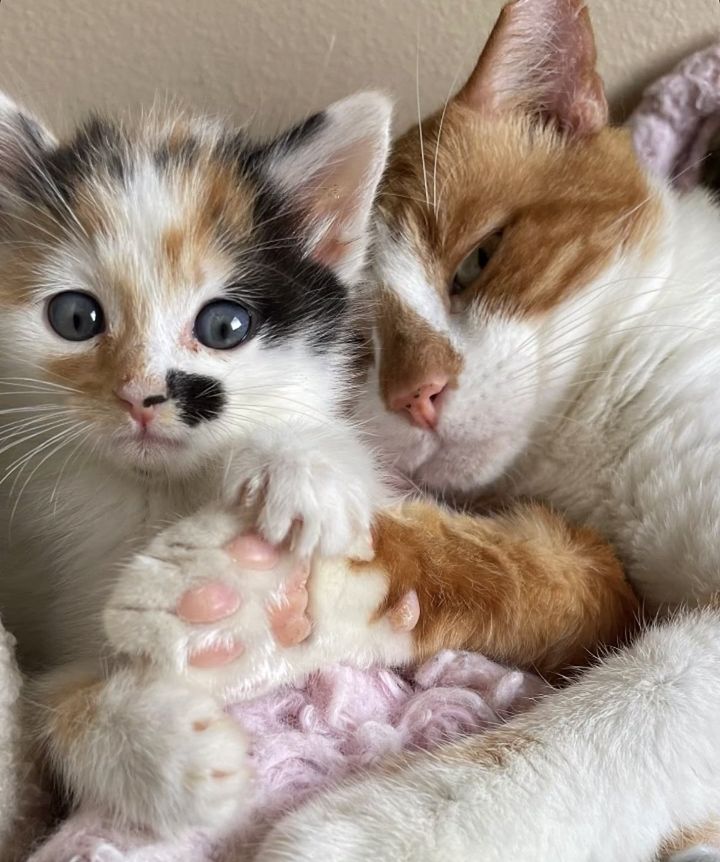 When @widdlekittenclub observed Mickey's sweet and gentle nature, she thought he would be okay with the kittens. However, she was pleasantly surprised by how amazing he was with them. Mickey showered every kitten he met with love and snuggles. He took on the role of their kitty guardian, keeping a watchful eye on them while they played and making sure they didn't get into any mischief.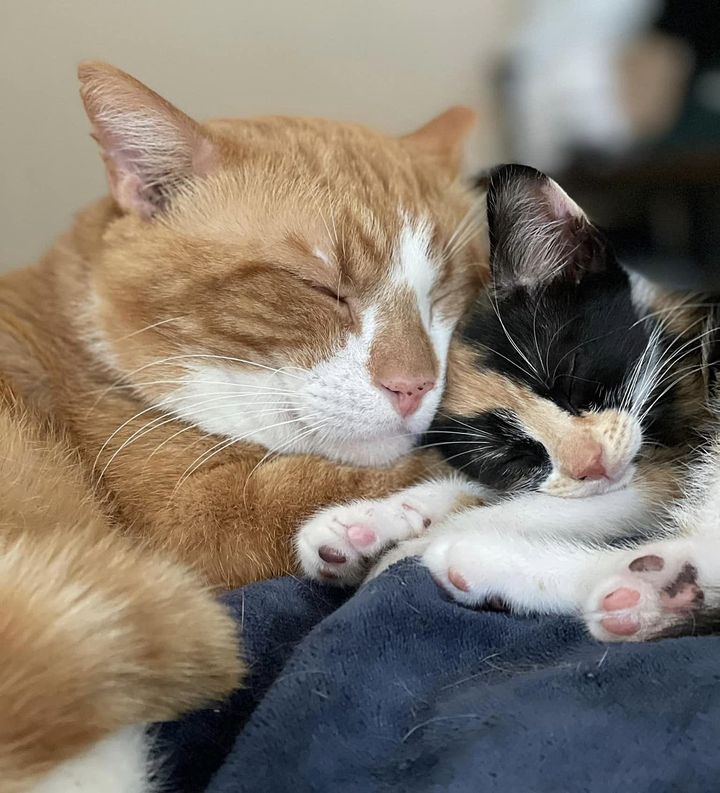 Instantly, the kittens were drawn to him and would snuggle into his arms as he cleaned their faces or held them. Mickey had a special ability to understand the needs of these little felines and would remain with them for hours if they required additional attention and affection. During a time of grief when one of the kittens passed away, he sat next to Kristen, offering comfort and support.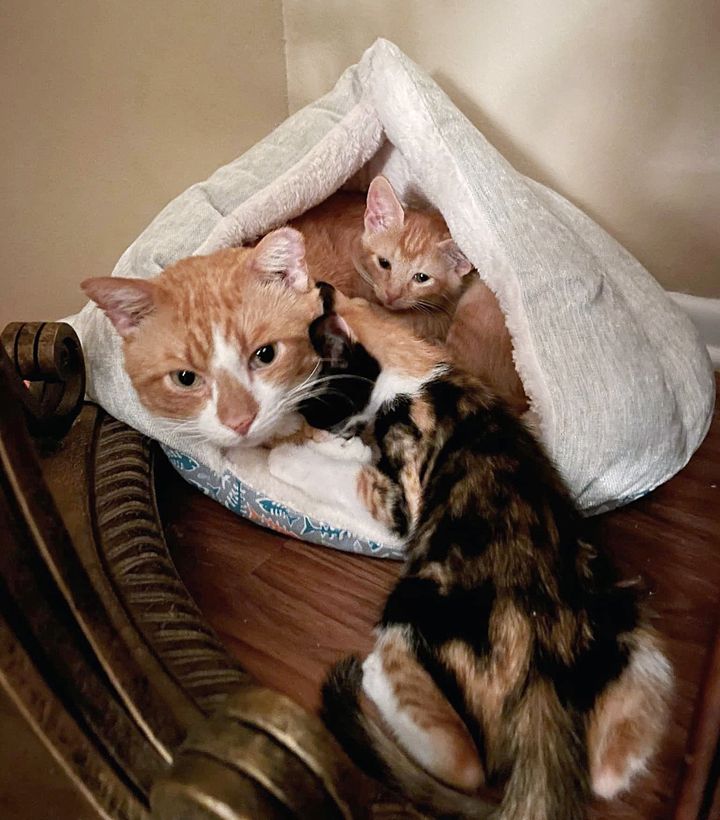 According to a post by @widdlekittenclub, Kristen and her family decided to adopt a cat that showed up at their doorstep because they felt it chose them. The cat now feels safe and loved in their home and even enjoys caring for kittens with Kristen. She shared how special it is to see the kittens cuddle up with their new feline friend.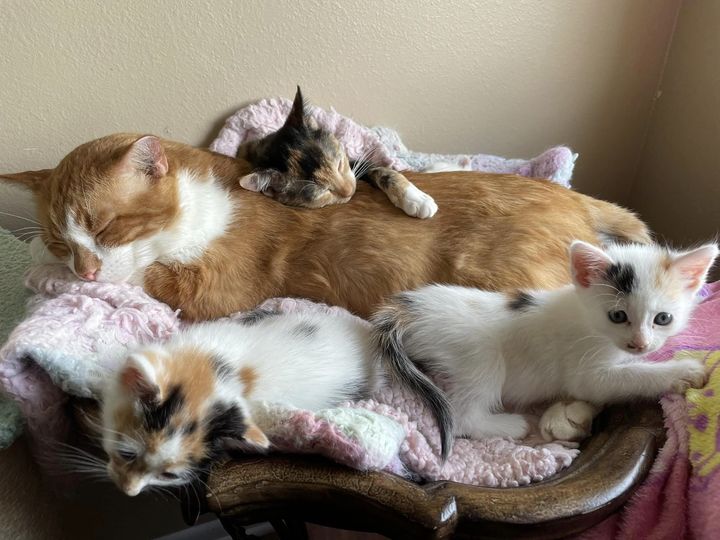 Mickey is now residing with a loving family and enjoying the best life he could ever have. With his new family, he gives the kittens the same affection that he once received when he was rescued. From being a street cat, he has transformed into the most exceptional foster kitten caregiver. The family cannot imagine their lives without him.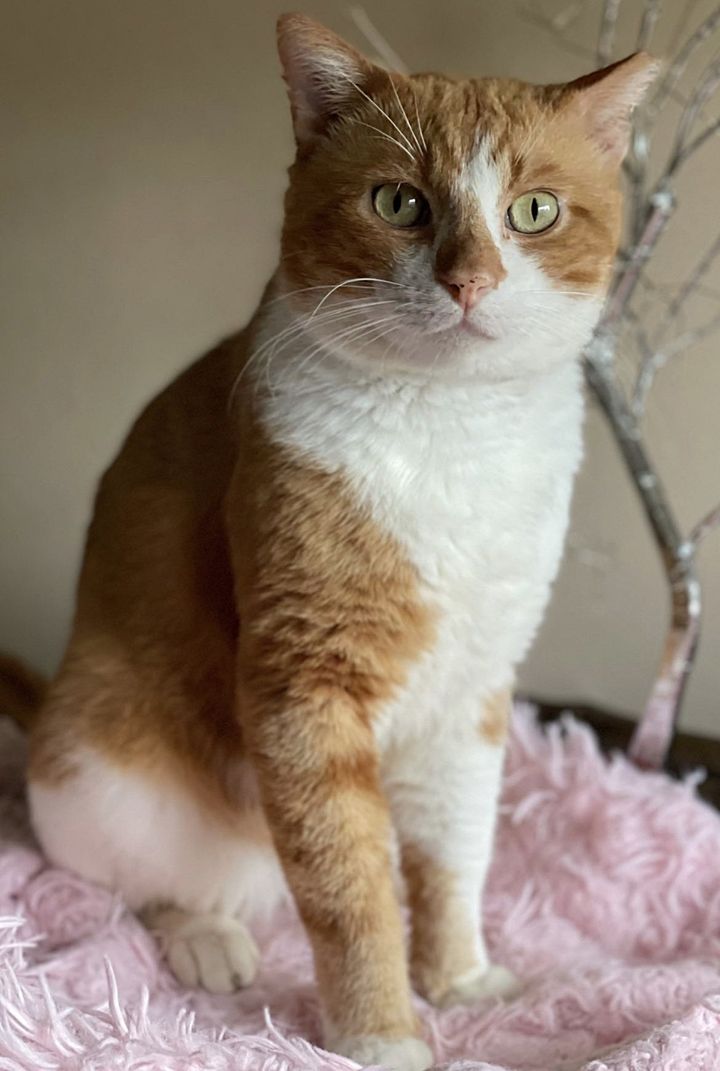 Don't forget to spread the word about Mickey and Kristen's foster pets by sharing their story with your friends. You can also check out more of their furry friends on Instagram.