Cardi B has addressed rumors that Lala Anthony dislikes her, which surfaced after the two were paired together by Vogue to host the Met Gala red carpet. While Cardi B has had a successful and impressive career, she has also been involved in a few high-profile feuds. However, she is generally well-liked by many celebrities, including Lala Anthony. Despite a fan's attempt to stir up drama by claiming that Lala didn't like Cardi, the rapper has clarified that this is not the case.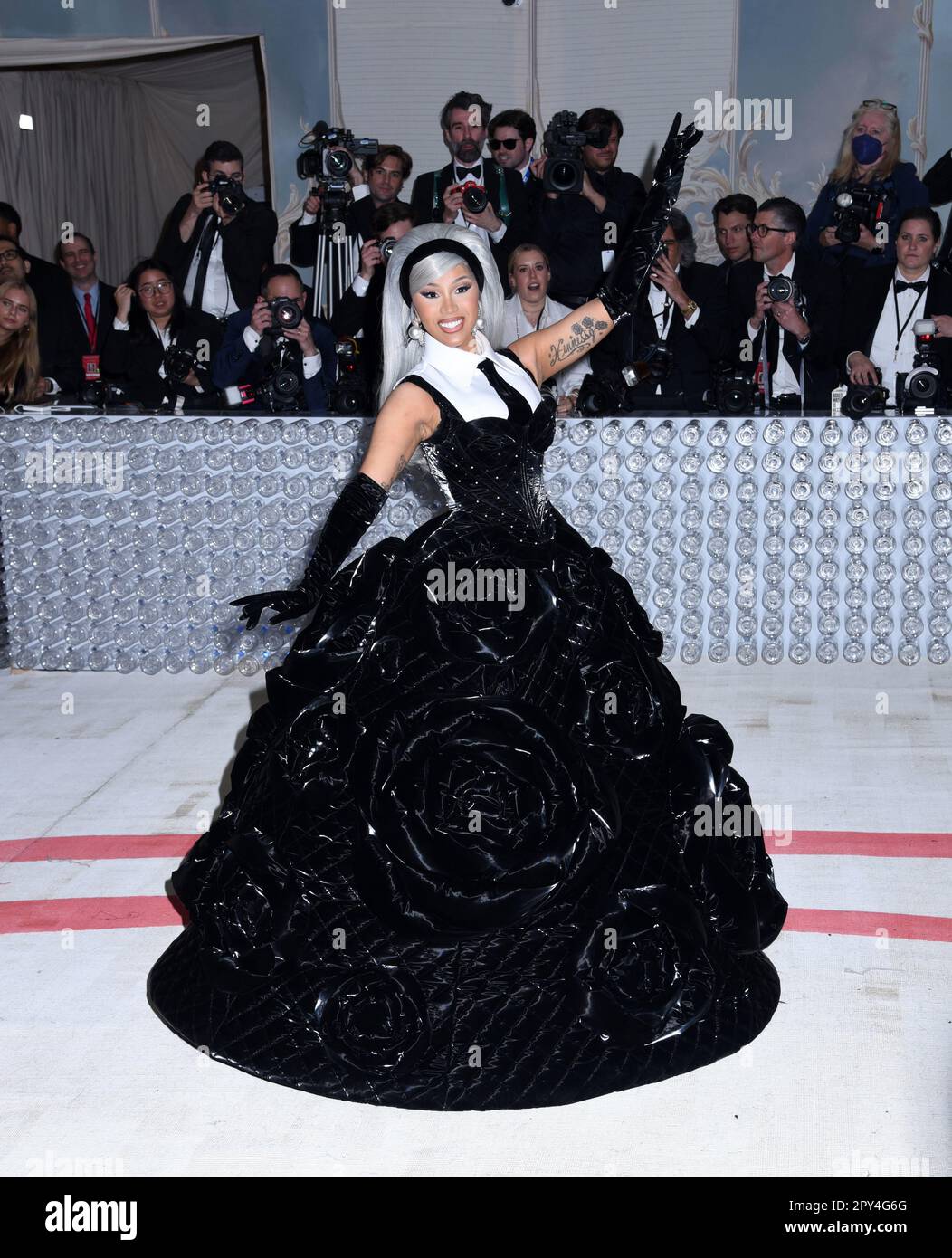 Cardi B's rise to fame has left many in awe of her game-changing skills. She has consistently risen through the ranks, starting with her dancing career that made her a fixture on the New York club scene. As she expanded her social media presence, Cardi B began to garner attention from celebrities, eventually leading to her being cast on "Love Hip Hop." This pivotal moment opened the door to her music career, which quickly proved to be successful beyond anyone's expectations.
Cardi B's reign at the top of the music industry has lasted for an impressive six years. Despite some people attempting to dismiss her as a one-hit wonder, Cardi has defied expectations and achieved four number one singles on the Billboard Hot 100. In fact, prior to Cardi, only one female rapper had ever reached the top spot on the charts, and even then, it was a one-time occurrence. Recently, a fan tried to stir up drama between Cardi and Lala, but Cardi shut down those claims quickly, stating that they weren't true. She also expressed gratitude for the support and assistance that Lala has provided her with over the years, including helping her connect with valuable contacts.